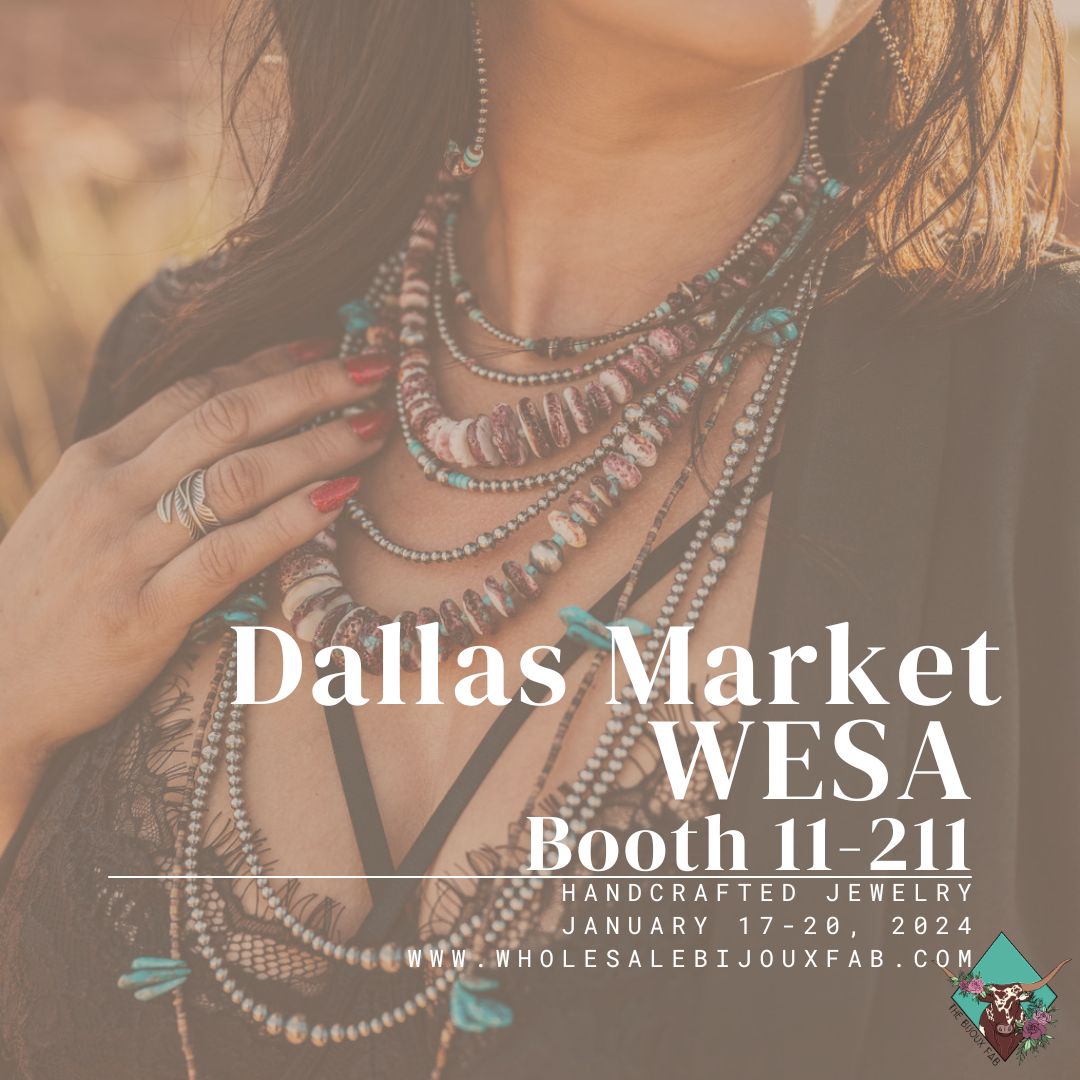 2024 WESA we will be there!
Biggest Dallas Market of the year is upon us! WESA booth 11-211
Pascale
xoxo
Shop now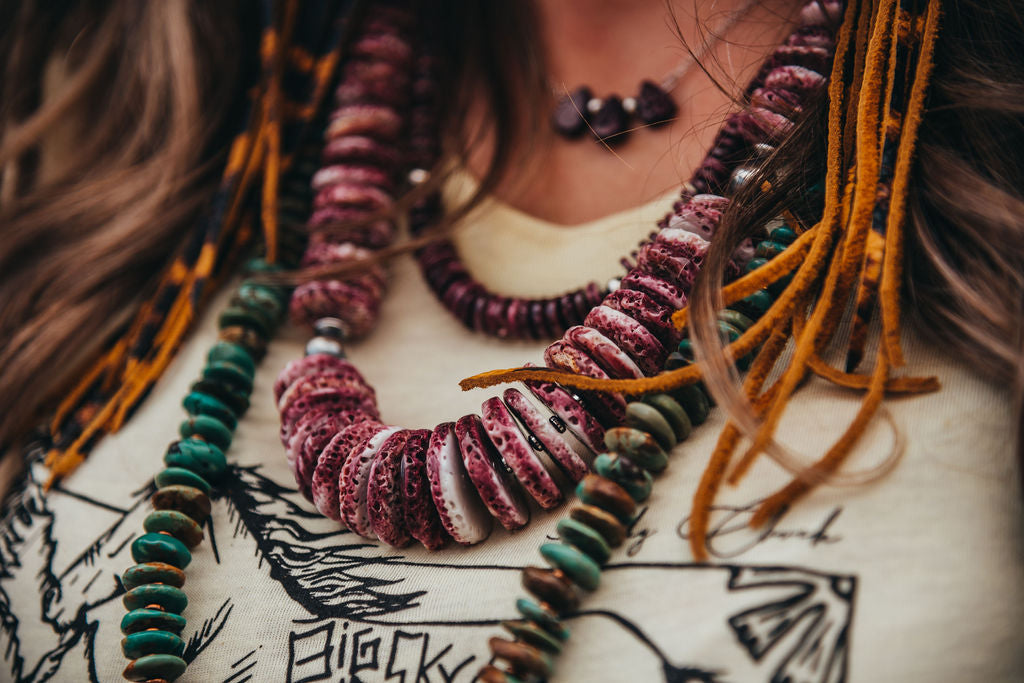 THE BIJOUX FAB : Handcrafted Jewelry From Texas
The Bijoux FAB is a women owned business established in North Texas. More than 4000 stores worldwide trust our brand!
You don't own a store? Shop our retail site HERE!
Register For Wholesale
Meet the owner
Hi everyone, my name is Pascale and I am a French Canadian. I did not speak English for the first 25 years of my life - so don't be scared if my English sounds a little funny. That being said, I am a very serious about the business and the proud owner of The Bijoux FAB since 2012. 
We are still growing and learning everyday. I want to make sure this company offers you unique, QUALITY and a variety of items for your store. I am first and foremost an artist. It's why I decided to do things differently and offer brand new products weekly. I am a strong believer in creating the rare factor for the most expensive pieces. 
Please feel free to contact me for questions, concerns, requests or whatever you have in mind. Communication is very important to me.
I care about your success and I am always here to help!
- XOXO, Pascale
How We Are Different:
AMERICAN MADE

The Bijoux FAB is a USA made company based in North Texas. We are a team of 10 wonderful women working their hardest to offer, one-of-a kind, high-quality products. We care for every single piece we send you. We want to make this process as easy and convenient as possible for you!
A PASSION

This is not only a business for me, this is my dream, my passion, and my life. I started in 2012 on my mom's kitchen table as a hobby and I haven't stopped since. I am proud to be an artist!
NEW DESIGNS WEEKLY

We offer brand new designs every week! We change our inventory frequently to keep things fresh for you. We decided to do this because we want to offer constant variety to keep it exclusive and exciting for you and your customers.
NO TAG

We don't send our jewelry with our brand name. We allow you to brand the items with your own tags to make sure your customers come back to YOU when they want more!